Earth's First Protein, antioxidant and food
A Source of Life
When ingesting AFA we absorb nutrients born from billions of years surviving in nature.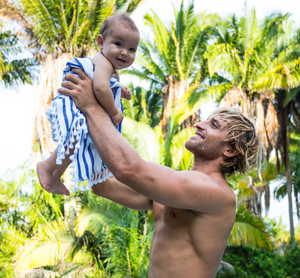 AFA is Nature's Perfect Food
Wild harvested from Klamath Lakes, Oregon and contains a synergistic and potent blend of life essential nutrients supporting:


LEARN MORE
Imagine Your Mind + Body
Nouished with the most nutrient dense Green Food on Earth?

AFA contains the exact micronutrients your cells need to reproduce in a healthy way.

➝ Volcanic minerals
➝ Balanced Aminos
➝ Omega 3's
➝ Chlorophyll

➝ B Vitamin Complex
➝ Antioxidants
➝ Live Enzymes
➝ Phycocyanin

BUY NOW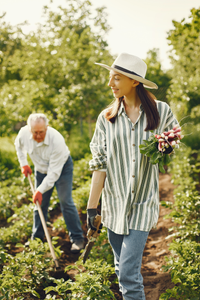 Saluz's aim is to
Spread Positive
Health and Vitality
by connecting people to the healing power of nature through earth's nutritional and medicinal abundance.
Just For You
Powder, Capsules, Tinctures
Life is about choices. You can choose to be healthy, Live longer, Heal your body + Thrive.
The best of nature's healing power, made to fit your daily routines
Real People Real Results
What the people are feeling
"As a registered dietitian-nutritionist, I strive to nourish my body through food medicine. I started taking AFA blue green algae from Saluz and two weeks later, I feel physically nourished, mentally clear and getting more REM sleep! I have not felt this way in a long time! I understand the complexity of nutritional science and how challenging it is for people to understand the importance of nutrition and bioavailability. Even when diets are rich in fruits and vegetables, we can opt to maximize our body's potential with blue green algae by Saluz. I am excited to share this with my clients."
Jacquelin Danielle
/ Registered Dietitian RDN, CSCS, RYT
"I started it but I didn't notice anything within the first couple of days. I was going to return the product and I talked to the support team and he encouraged continue. And by the way the customer service was amazing! I upped the dose to a half a teaspoon twice a day. After two days I started to notice more and more energy plus I felt a spark in my brain. I had more mental clarity and felt amazing every day. Now I feel more focused less triggered and way more at peace and in control of my actions. I'm never going to stop taking this product."
Elisabeth Roebuck 38
/ Self Employed
"I used to feel concerned about my nutrition, almost stressed sometimes and eating fresh organic food is expensive. But now I am more confident that I am getting what my body needs at a price I can afford. I put 2 grams in my smoothie every morning for me and my daughter. I feel strong, my skin is better than ever and I feel like I am glowing!"
Jez Altamirano 30
/ Entrepreneur /Model
"As a yoga teacher trainer and vegan I am always thinking about ideal nutrition. With AFA knowing it has the complete B vitamins and even omega 3..I know I am doing the best for my mind and body. It took me a few months to notice the shift..but my energy levels are better when I take AFA daily. It's my new favorite."
"As the owner of a medium sized business where we all rely on the performance of each other all day. I want each of my team members to be at their best. AFA algae from Saluz just makes sense as a daily performance booster for life. After using it for two months I bought it for each of my employees. Across the board people are feeling better, more sharp and on task. I highly recommend it to all business owners, we supply coffee, why not a super food that improves mental and physical; performance"
Chris Piro
/ Business Owner & Little League Coach
"I just completed a big 16 day block with 300 miles in the Grand Canyon and it was a good test for me and a great training block". "I am thankful I had AFA and also AFA + CBC for pain and recover. I can feel the boost in energy, mental spark and a calm energy, plus my daily recovery was great."
Avery Collins
/ Pro Endurance Runner
"I had an emergency surgery and then Covid 19 in the same two months. I had a very low appetite and was so thankful that I had AFA so I could recover. Knowing all the nutrients it contains made me sleep easier. I can feel my body getting stronger everyday. Now I am surfing again and feeling great. AFA is my new supplement for life for me and my kids."
Paulina Gutierrez 41
/ Artist
"My family is my everything, we play hard all the time. With nutrition I was always concerned if we were getting enough of everything. With AFA now know we are getting all the vitamins, minerals and it's our new daily habit. My little tribe is thriving, thanks Saluz!"
Adam Finer
/ Entrepreneur
"Decisions about which supplements to buy for my family is a confusing mess of marketing claims and scientific jargon. However, when a friend told me about AFA, I understood right away that it is unique a``green superfood". Now knowing what's inside AFA I am confident that my entire family is getting the best nutrition possible. My two kids love how the color of the smoothies changes when we add the " magic powder". It's making nutrition fun! I am a smoothie master now, feel great and am losing weight."
Jon Neff 48
/ Entrepreneur
"I own a juice bar and have been putting greens in my smoothies for myself and my customers for years. I thought they were potent..but when I was introduced to AFA it's just next level. After a month I felt my brain light up..for sure my mood lifting. We now offer it to our clients and love sharing the benefits. Premium green super food is an understatement..this stuff is magic!!"
Paul Gibbs
/ Juice Bar Owner
Earth's Original Superfoods
Blue-green algae (BGA) are amongst the most primitive life forms on Earth. They thrive in saltwater and can be found anywhere there is water, minerals and sunshine. Their usage as food/medicine started several centuries ago in Mexico and some African countries. In the US, they have sold and consumed in the form of green superfood supplements since the late 1970s.
BGA is referred to as a superfood for a reason. These blue-green colored pigments are powerhouses of chlorophyll, phycocyanin, glutathione, and SOD, all life-preserving antioxidants. Saluz AFA from Klamath is packed with 20 amino acids, complete B vitamins and all the minerals your body needs in a potent bioavailable food filled with nutritive bioactive compounds.
People use this blue-green alga to cure various health ailments like cardiovascular issues, diabetes, blood pressure, obesity, and many others. Studies have indicated that BGA has outstanding properties that help humans fight a list of complicated health problems. It is a rich source of antiviral, antitumor, antiallergic, antidiabetic, antioxidant, anti-inflammatory, as well as lipid-lowering effects.
Saluz Blue Green Algae from Klamath Lakes is an excellent source of vitamins, minerals, enzymes and proteins. It is most often found in health food stores, doctors offices, gyms and yoga studios. Ingesting AFA supports, energy, weight loss, detoxing, and eliminating environmental toxins from the body, and more. These supplements also include heavy amounts of heart-friendly polyunsaturated fatty acids and hence can prevent heart diseases and some types of cancer as well.
To fully digest the miracle of this nutritionally dense algae, people mostly use it in the form of powders which is protein-rich, and high in vitamins A, B's, B12, and Iron. It comes with no added sugars and is 100% gluten-free as well. You can add it to your smoothies, mix it with your morning lemon water or add it to your green smoothie, there are many ways to enjoy it. Since the taste mild, it goes well with almost everything. If powders are not part of you lifestyle we have convenient capsules and tablets for you to enjoy.
Wake up the next morning with more energy and younger-looking skin by consuming just 2-3 grams a day. This miracle superfood when mixed with your drinks/food transforms into a healthy concoction that has the potential to give you glowing skin, healthy hair, and perfect nails. Visit Saluz today to get your hands on Earth's original superfoods at wallet-friendly rates. When you take Saluz AFA Blue Green Algae daily you will FEEL the difference.